TL;DR - Typical Run Times
Here's a summary of the run times you can expect with the Arri Alexa Mini LF using different battery options. All times are based on recording Open Gate 4.5K at 25fps, ProRes 4444.
| Battery Type | Run Time |
| --- | --- |
| 147Wh v-lock | 2 hours |
| 294Wh twin Bebob v-lock | 4 hours |
| 800Wh block battery | 10+ hours |
V-Lock / V-Mount Batteries
In this part of the world (Melbourne, Australia), the Arri Alexa Mini LF camera is typically powered by v-lock/v-mount batteries. These come in different capacities but 150Wh is fairly typical for use with this type of camera.
When shooting 4.5K Open Gate at 25 frames per second and recording ProRes 4444, a 150Wh battery will last about 2 hours. This is without running any accessories other than the standard Arri EVF.
If you're doing the math in your head, you might have determined that average power consumption of the camera and EVF without any accessories is approximately 65 watts (this is the specified figure from Arri).
Twin Bebob V150 Batteries
Our Alexa Mini LF camera kit includes six Bebob V150 batteries, which are rated at 147Wh each. As each battery will power the camera for two hours, you can power the camera for 12 hours with this battery kit.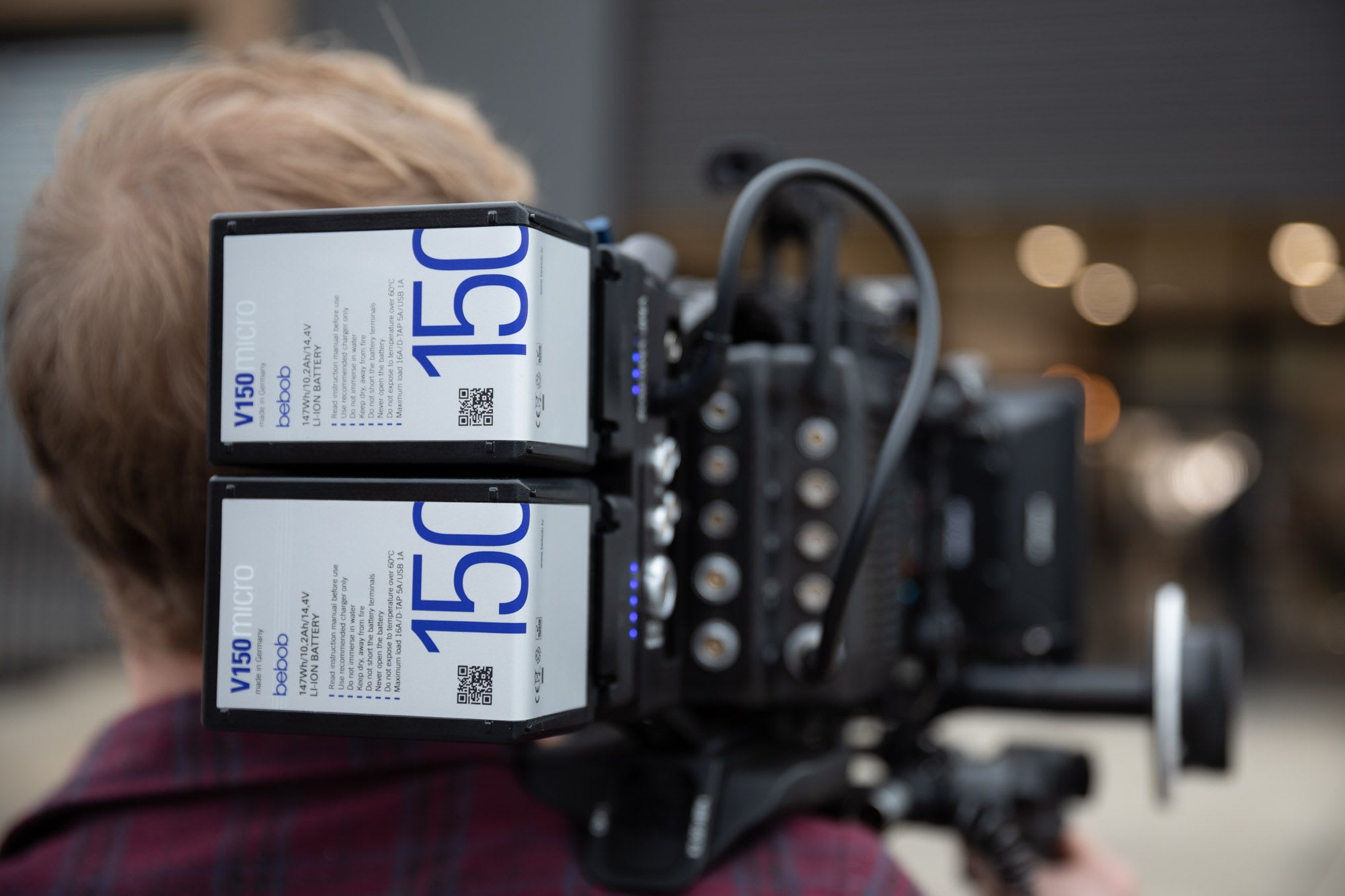 As an added bonus, our camera kit includes the Bebob twin v-lock adapter plate, which lets you use two batteries at once for double the run time (4 hours) of a single battery. This plate also means you can hot swap one battery and keep the camera powered up.
Using this option you can run the camera indefinitely - as long as you have fresh batteries on hand to swap out the exhausted batteries.
Block Batteries
If you need longer run times without having to swap out batteries, there is also the option to power the camera with an external block battery.  These have much higher capacities.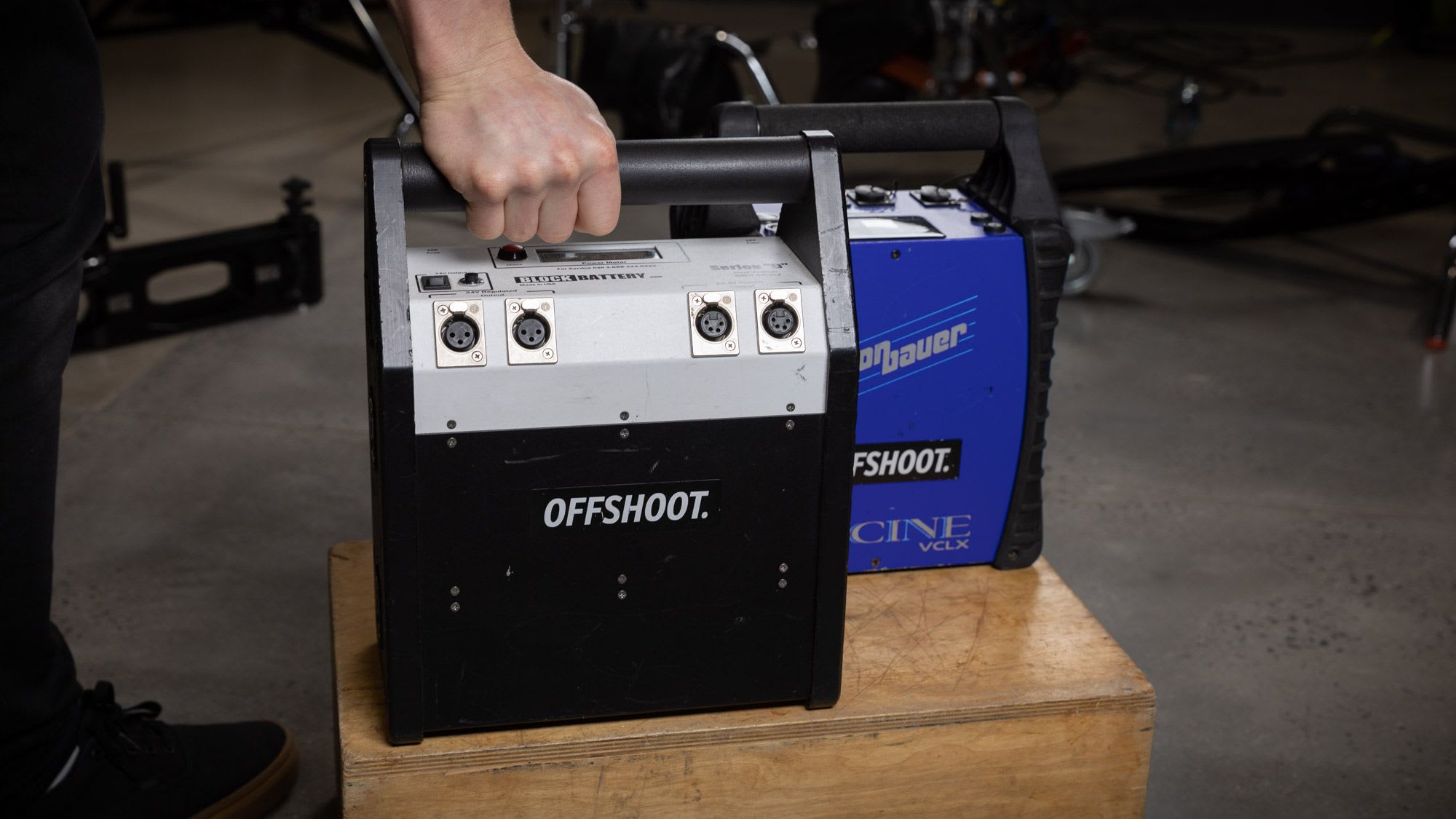 The Block Battery D800 is rated at 800 watt hours and will power the Alexa Mini LF for over 10 hours on a single charge. It's bigger, and heavier, but if you are not moving about much or have the spare hands to transport it then it could be the right option for you.
The camera's battery plate also has a multitude of power outputs for powering accessories as well as the camera. This will work with all of the power options discussed here - single v-lock, twin v-lock and block batteries.
In this case you will need to take into account the power consumption of the accessories being used as they can significantly affect the battery run time.
arri-alexa-mini-lf
block-battery-d800
anton-bauer-cine-vclx-battery-kit
idx-endura-duo-150-v-mount-battery-kit