The Aputure 600d is a production powerhouse with a huge light output of up to 224,200 lux (spot at 1m with the F10 fresnel). This is 2.8x brighter than the Aputure LS 300d II and is comparable to the light output of a 1200W HMI or Joker 800. It features the same Bowens mount that the rest of the LS series uses and is compatible with most of the available modifiers such as softboxes, lanterns and projectors.
Please note that the smaller 2X fresnel is not compatible with the 600d - you need to use the F10 fresnel with this fixture.
Colour accuracy is important for LED fixtures and the LS 600d has excellent fidelity with a CRI and TLCI rating of 96 or higher. This colour accuracy will ensure that your footage looks the way you want when using digital sensors.
The LS 600d is easy to use and has a number of control methods including an included remote, DMX512 as well as app control for iOS and Android. A number of lighting effects are built into the unit such as lightning, TV, fireworks and paparazzi.
Specifications
Illuminance
Light Only (No Modifier)
1m: 22,150 lux
3m: 2,500 lux
5m: 1,020 lux
Light With Parabolic Reflector
1m: 98,500 lux
3m: 8,500 lux
5m: 3,000 lux
Light With F10 Fresnel Attachment
1m: 89,200 lux (flood) / 224,200 lux (spot)
3m: 11,440 lux (flood) / 29,300 lux (spot)
5m: 4,260 lux (flood) / 10.580 lux (spot)
Colour
Colour Temperature
5600K ±200K
TLCI Rating
≥96
CRI Rating
≥96
Control
Control Methods
Onboard
2.4GHz remote
Sidus Link
Art-net
LumenRadio
Power
Consumption
≤350W
Power Supply
AC 100-240V 50/60Hz
Battery Operating Voltage (50% Output)
12.5V-16.8V (14.4/15A)
22V-33.6V (26V/8.5A, 28.8V/7.5A)
Battery Operating Voltage (100% Output)
22V-33.6V (26V/18A, 28.8V/16A)
Physical
Modifier Attachment
Bowens compatible
Mounting Interface
5/8" spigot
Dimensions
Fixture: 308 x 250 x 456mm.
PSU: 321 x 179 x 142mm.
Transport case: 625 x 435 x 390mm.
Weight
Fixture: 4.65kg.
PSU: 5.8kg.
Total (in case): 18.2kg.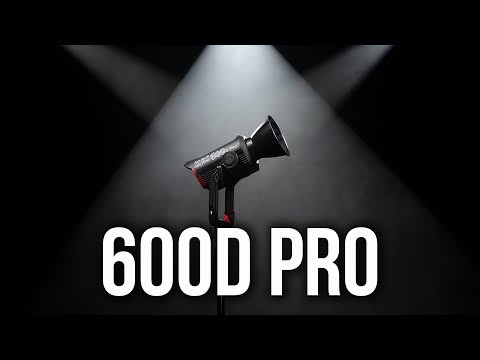 Introduction
Aputure marketing video for the 600d.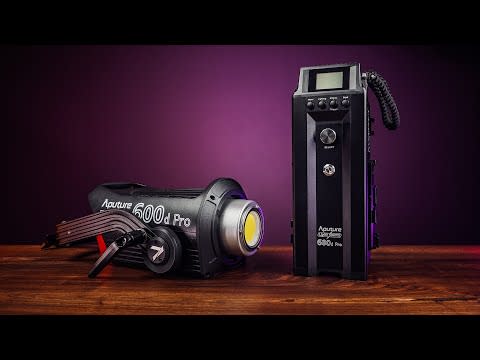 Gerald Undone Review
Gerald Undone reviews the 600d.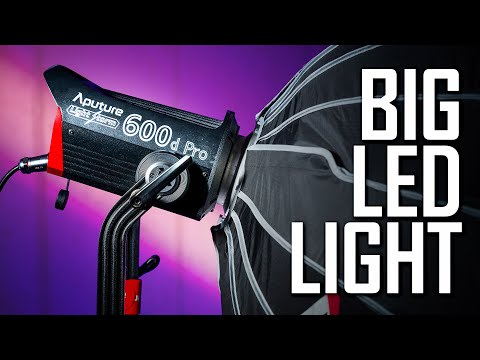 Curtis Judd Review
Curtis Judd reviews the 600d.
Includes
The following items are included when you hire the Aputure Light Storm 600d Pro:
55° hyper-reflector
5-pin Neutrik Cable
Aputure 600d PSU / Controller
Aputure Light Storm 600d Head
Aputure stand clamp
COB protective cap
Remote control
transport case