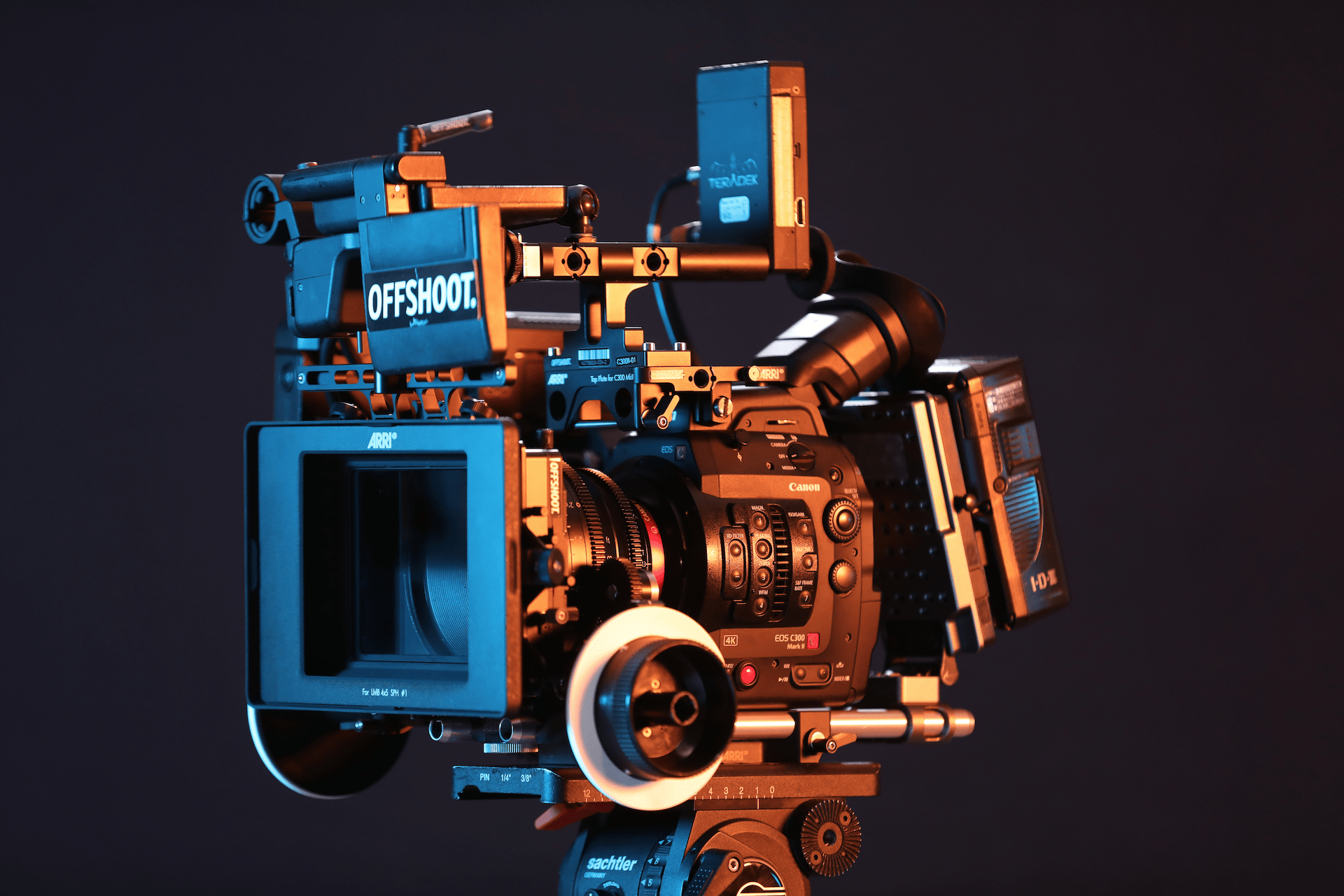 "What camera should I use for my music video?" is a question we get asked a lot at Offshoot and the answer is dependant on a number of things including your experience, budget and the result you are trying to achieve. In this article we will run through what you need to consider when selecting a camera for your music video shoot, focusing on small set ups suitable for single person operation.
Some Things to Consider
What is the style of the video?
If you're filming a live gig or performance-based clip, you'll probably be shooting long takes and will benefit from a lightweight camera with easy to manage data as well as features such as auto focus and a zoom lens.
If it's a story-based shoot, then you might be after a camera that creates a cinematic feel with a large sensor and shallow depth of field.
How much help do you have making the video?
The cameras listed in this article are all operable by one person but when you start rigging up some of the more advanced cameras you will benefit from having extra hands to help you out.
In most cases, you will find the camera that best suits your shoot is going to be the one that fits within the size and budget of your production.
To make things easier, I've grouped some of the cameras available from Offshoot into three categories of skill level: Easy, Intermediate, and Advanced.
Easy (Under $150)
Intermediate ($150 - $300)
Advanced (Over $300)
All of these categories have pros and cons and it's worth remembering that just because you can afford a higher budget camera doesn't mean a lower budget camera isn't going to be the right one for the job.
Easy and Low Budget Cameras or How I Learned to Stop Worrying and Love the 1" Sensor
Your low budget cameras are basically souped-up handy-cams. You can take them out of the case and just start shooting.
These cameras are great when it's just you running the show and they allow you to do a lot with a little.
The Pros:
Easy to use.
Built in zoom lens and ND filters.
Auto focus and exposure.
Lightweight.
Long recording times.
Easy to manage media.
Built-in image stabilisation.
The Cons:
Being lightweight can result in shakier footage when zoomed in, however the image stabilisation will take some of this out.
The smaller sensor has a less cinematic look.
It's clear that these cameras have plenty of great features, they offer easy usability if you're by yourself and they aren't going to break the bank. They'll get you a great image, especially with 4K capabilities out of the Canon XF405.
But what if you want more control, or a shallower depth of field? If you've got some experience with DSLR/Mirrorless style cameras and lenses or some extra hands to help you out, then read on.
Intermediate and Medium Budget Cameras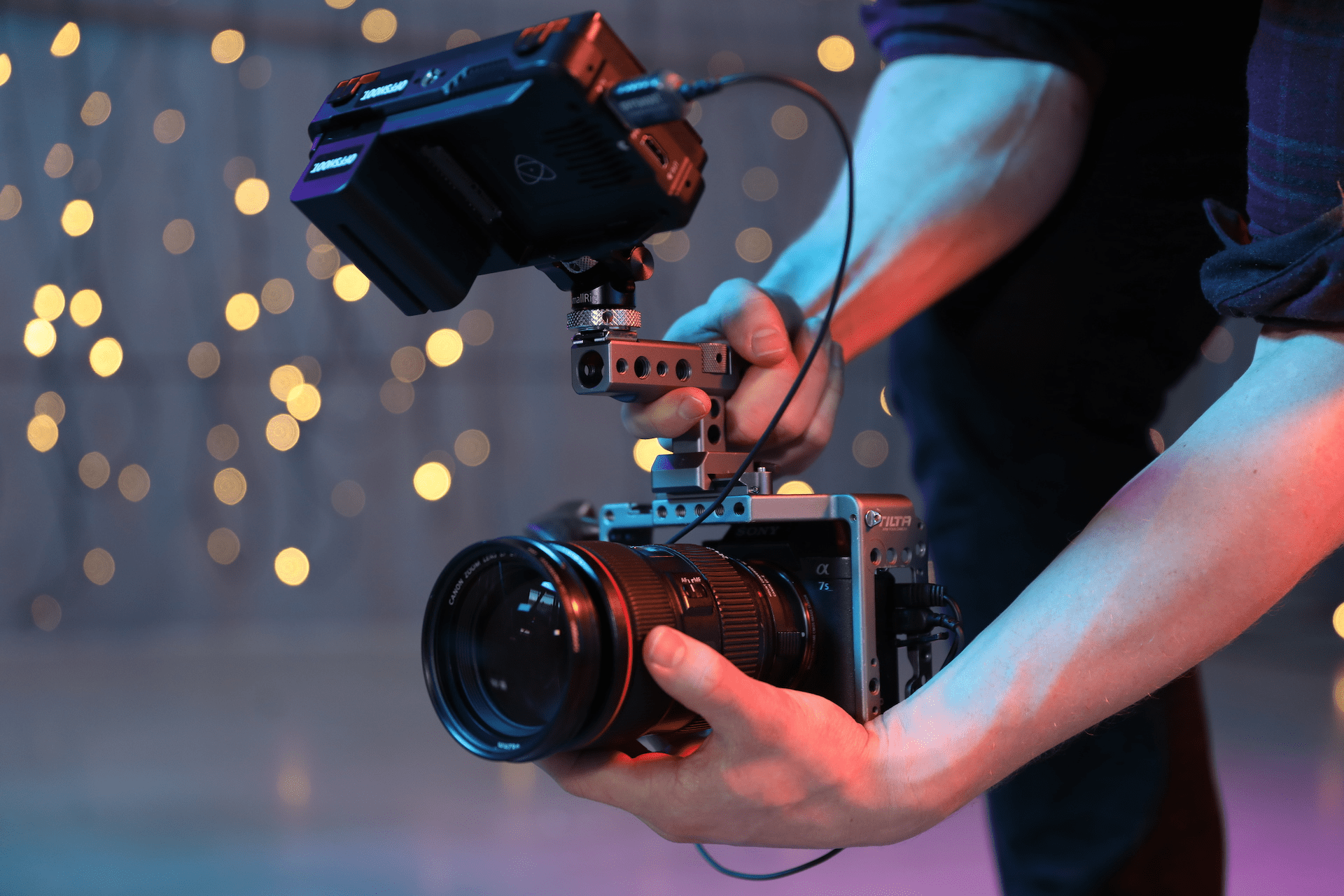 The intermediate cameras are going to feel familiar to you if you've ever shot with a DSLR. They're pretty easy to use and for the most part you can throw a lens on and get going.
Both Sony and Canon have a range of mirrorless full frame cameras that have incredible image quality in a tiny form factor.
The full-frame sensor is arguably the biggest difference between these and the lower budget cameras. A bigger sensor is a key part in getting a more cinematic image as it allows for a more shallow depth of field - this is where the background of your shot is out of focus while your subject is in focus.
While shallow focus is often associated with a more cinematic look, trying to achieve it means you have the additional challenge of keeping your subject in focus. These cameras do have auto focus (when used with the appropriate lens) but if you want more control over what is in focus, it would be worth looking into adding a follow focus to your kit.
The Pros:
Easy to use if familiar with DSLR cameras.
Full-frame sensor.
Shallow depth of field.
Great in low light conditions.
Auto focus and exposure.
Lightweight.
Easy to manage media.
Interchangeable lenses.

The Cons:
Shallow depth of field can be harder to focus.
No built in ND filters.
Being lightweight can result in shakier footage, however the larger sensor and inbuilt stabilization will help this.
Rigging up these cameras can often get messy depending on the amount of accessories you want to use.
In most cases, you'll be using photography (stills) lenses with these cameras which works great: they're light, have auto focus and you can put the set up on a small gimbal for smooth movements that add more dynamic motion to your shot.
But maybe the nitty-gritty matters to you - you want a tried and true cinema super 35mm sensor with a faster pixel scan for less rolling shutter effect, more stops of dynamic range, and don't mind some extra weight to achieve a more stable handheld look.
Advanced Cameras
These cameras can be a little more intimidating than your average DSLR and I wouldn't recommend them as your first choice if you're just starting out. But after some experience with the other cameras, a lot of the same principles apply.
While these cameras aren't the most expensive we have at Offshoot, they're able to produce cinema quality images and be used by a sole operator.
These cameras have a cinema standard super 35mm sensor which is around 1.5x smaller than the full-frame intermediate cameras. However, what they lose in sensor size they make up for in image quality. These cameras have greater processing power than the easy or intermediate cameras we've looked at, resulting in more dynamic range, less compression and thus more to work with when you edit your footage.
Some of these cameras such as the C200, C300 II and C500 II are capable of auto focus (with appropriate lenses), however at this level you may want to control where your focus is landing which will require focus to be adjusted manually. This will be much easier if you use a follow focus, and if you have a lot going on in your scene it may be worth looking into hiring a camera assistant to help you nail the shot.
The Pros:
Super 35mm sensor.
Shallow depth of field.
Internal ND Filters.
Auto focus in Canon C500 II, C300 II and Canon C200.
Interchangeable lens mount allowing for PL mount cinema lenses (except on the C200).
The added weight makes for more stable footage.
Easier to rig up with accessories.
Interchangeable lens mount for PL mount cinema lenses.

The Cons:
Heavier than the other cameras.
Data requires more attention and space, especially when recording in RAW formats.
These cameras are capable of auto focus to varying degrees with photography lenses, however cinema lenses require focus to be pulled manually, normally by a 1st AC.
So: you're going to get a cinema quality image out of these cameras, you'll have more data to work with in post, you can rig them up with all the bells and whistles. However, you've got to deal with extra weight and these set ups definitely require more experience. You've also got to more closely monitor your media, whereas before it felt like you could roll forever.
Accessorising Your Camera
When it comes to the day of shooting, here are a few extra pieces that can help to make your life easier.
A tripod with a fluid head is essential for almost every video shoot. It allows you to lock off the shot or achieve smooth pan and tilt moves. Different sized cameras will require different levels of tripod.
If you're wanting to be quick and nimble with your shooting while maintaining smooth movements, a stabiliser is going to give you that ability. An Easyrig is a good way to get a handheld look and it bears much of the weight of the camera. If you want smooth dynamic movements, then a gimbal is what you'll need. Your easy to intermediate cameras will generally work on something like a DJI Ronin-S, while larger more advanced cameras will require a gimbal like the Movi Pro.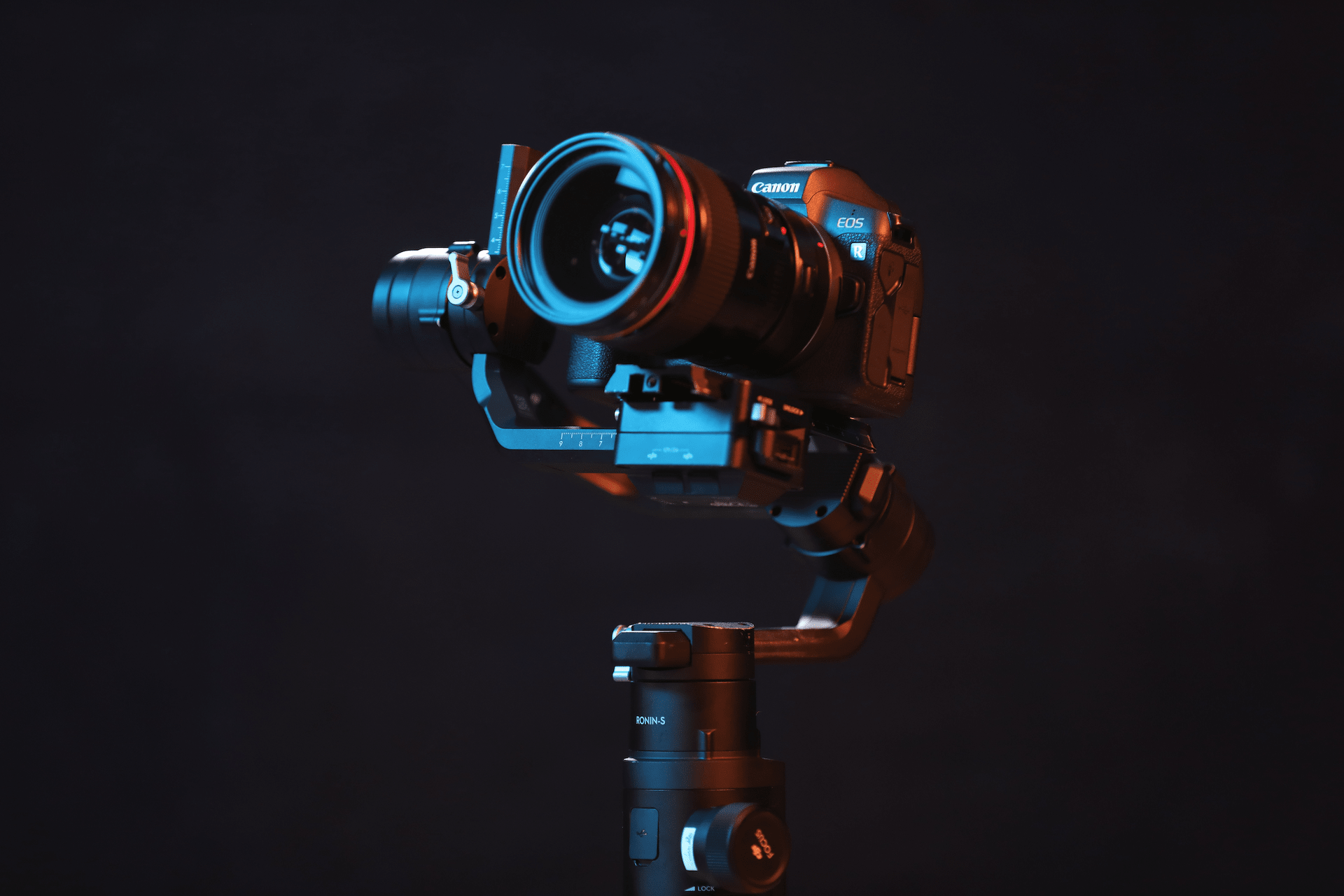 On-board monitors are generally small to keep the size of the camera down so using an external monitor can be very helpful because it gives you a larger screen so you can get a closer look at your frame. You can also use monitors off the camera and connect them with longer cables or wirelessly with a Teradek, allowing other crew members to see the frame.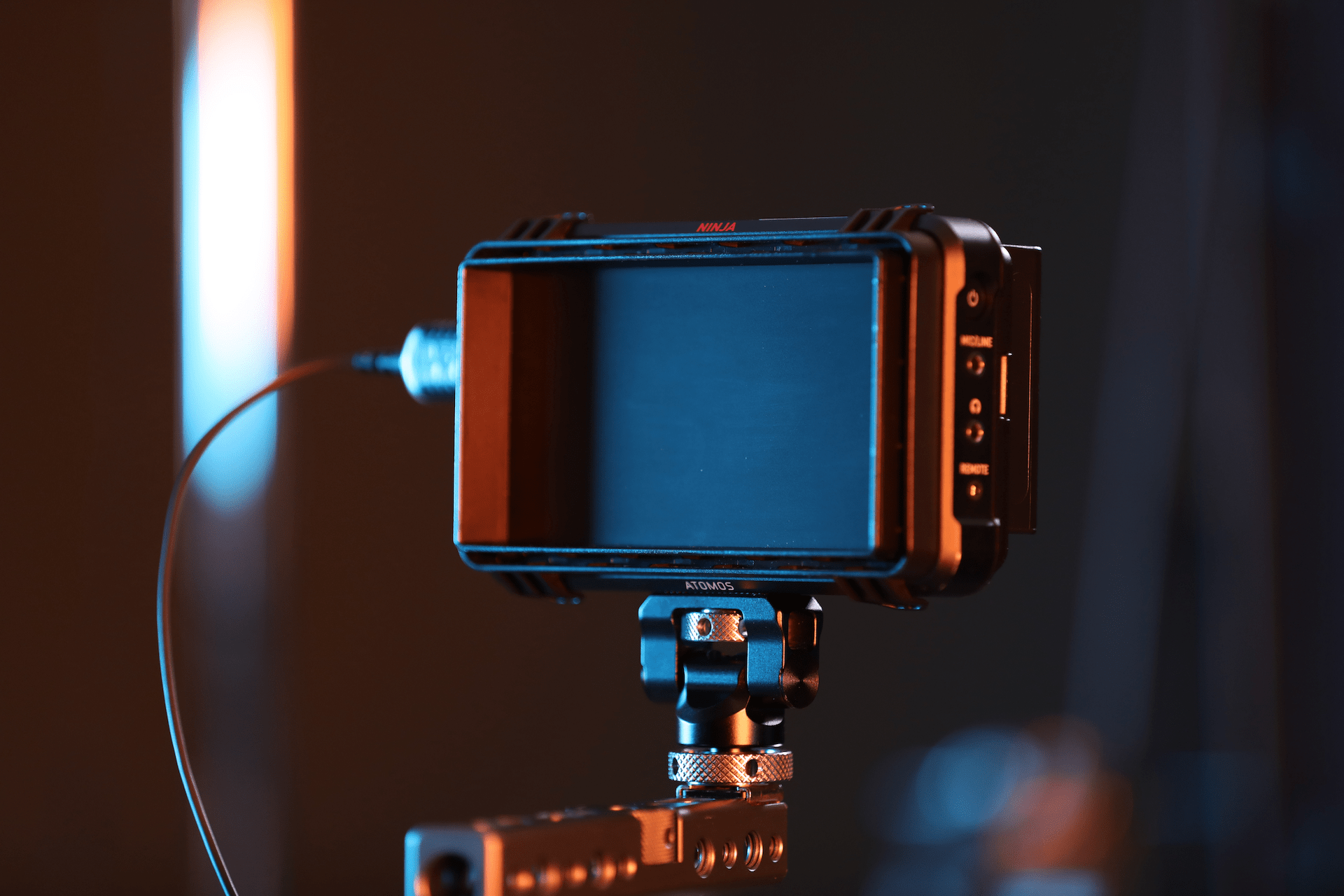 A matte box is compatible with the intermediate or advanced cameras (The XF405 has a small one built in). They can enhance your shoot by eliminating undesirable lens flares and opening up the ability to use PV sized filters to create different effects.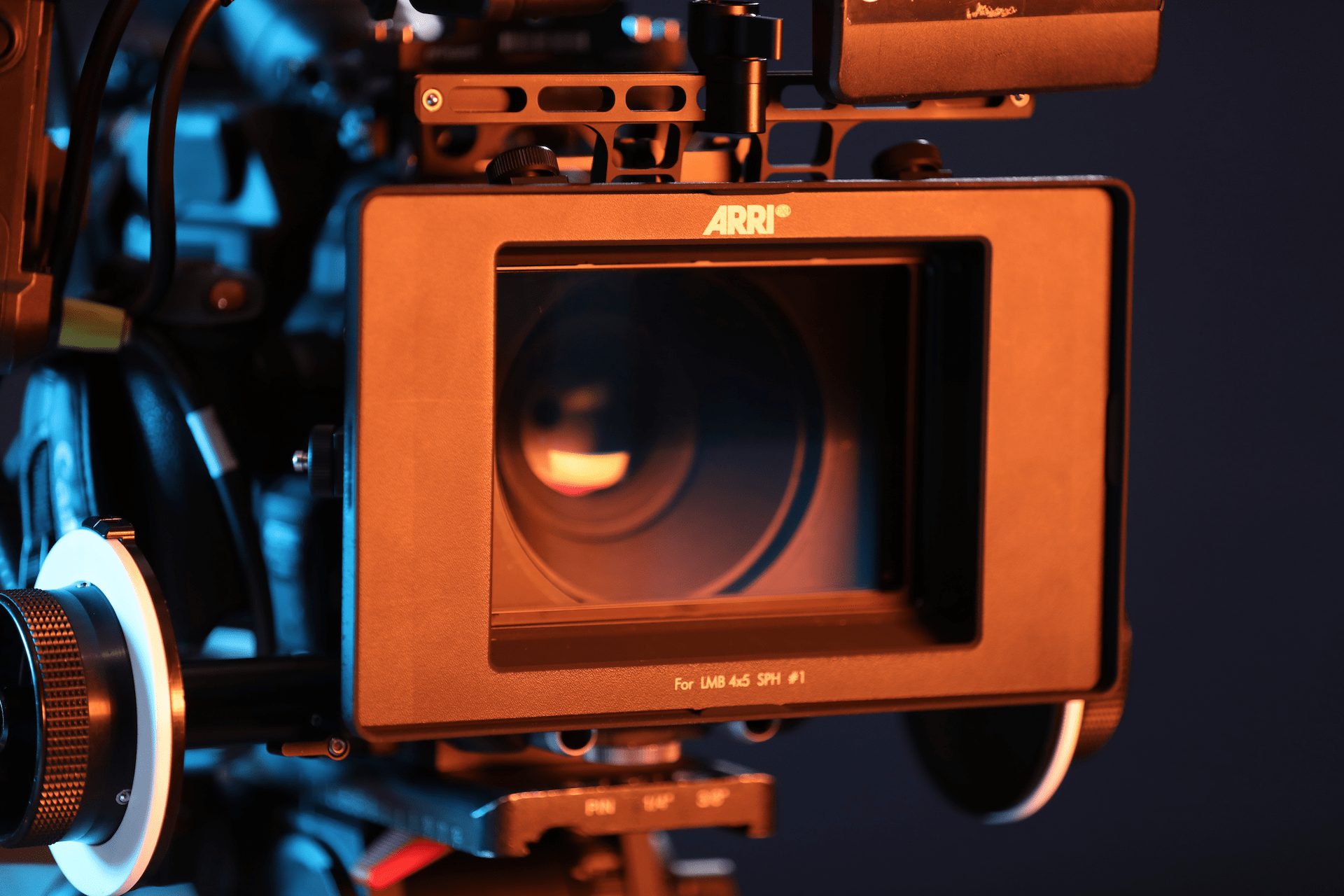 Compatible with intermediate or advanced setups, a follow focus is going to allow you to fine tune where your plane of focus lands in the image, especially on lenses without autofocus.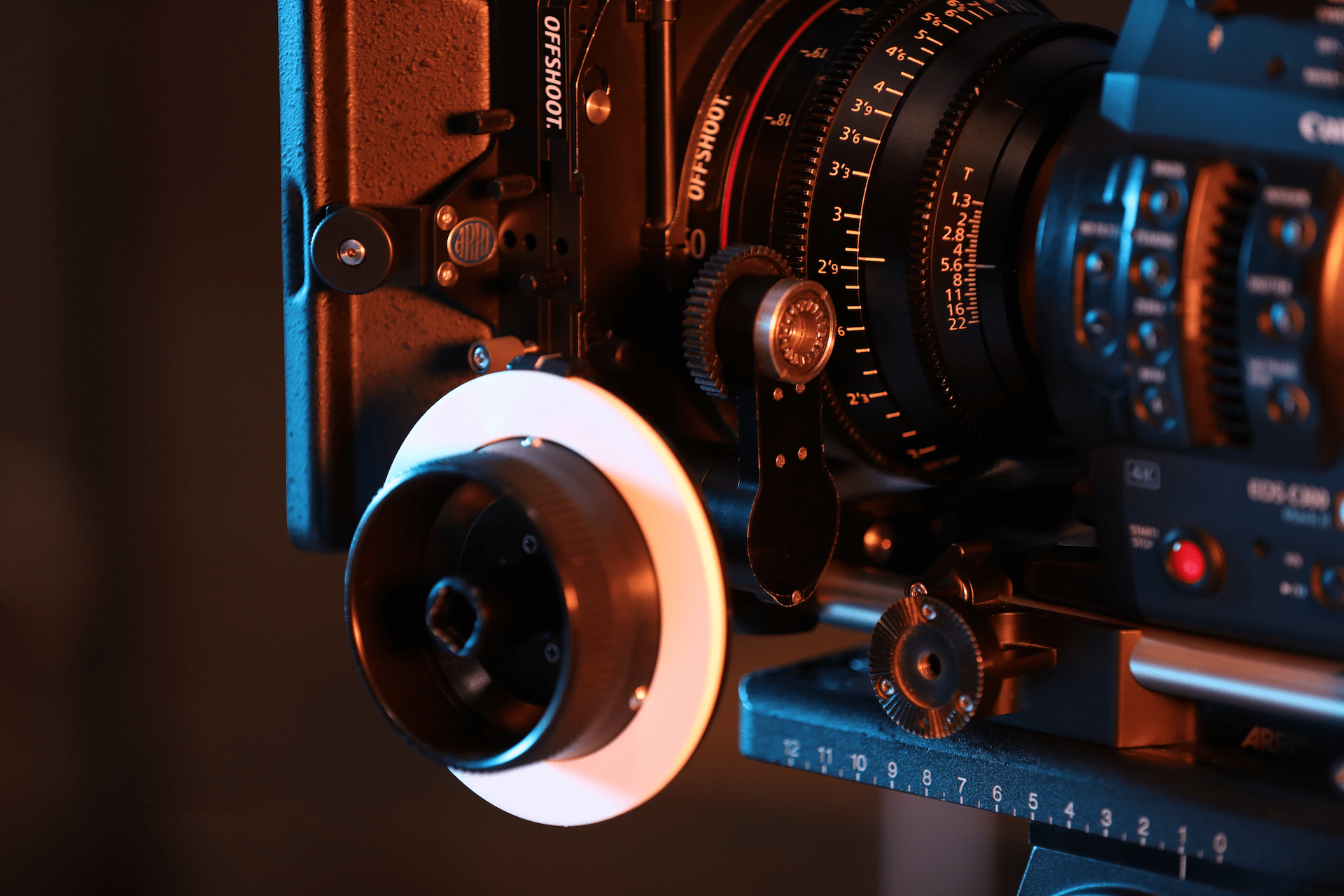 One additional thing to consider when choosing your accessories is that each accessory is going to add some amount of weight to your camera (for better or worse) and the smaller cameras have less space for accessories before getting cumbersome.
In Summary
If you're new to shooting, or need a camera that's going to make your day easy, a basic camera like the Canon XF405 is an all-in-one package that will get you there.
Once you've got a bit more experience and some extra in the budget for lenses and accessories, you could opt for an intermediate camera.
When you care about the finer details and have the time and help to create a more cinematic look, then you're probably ready for an advanced camera.
Choosing a camera that's right for your shoot is something that needs to be considered with every job and I hope this brief guide gives you a starting point for your planning.
---
If you want to learn more about any of the cameras at Offshoot, or have a question that wasn't answered please let us know.
canon-xf405-4K-camcorder/
sony-a7s-ii-mirrorless-camera-body/
sony-a7s-iii/
canon-eos-r5/
canon-eos-r-mirrorless-camera/
canon-c300-mark-ii/
canon-c500-mkii-camera/
blackmagic-design-ursa-mini-pro/